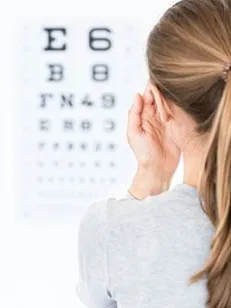 At Hollywood Optometrist, we offer a full range of eye care services to help you both see clearly and look great while doing it. We are proud to serve Westlake and the greater LA region from our new location at Beverly Blvd and Alvarado St. All quality eye care begins with regular, comprehensive eye examinations. Many conditions can be prevented or treated far more easily and effectively with early detection. Our eye doctor will assess your eye health as well as your vision and suggest additional testing as necessary. Whether you are suffering from glaucoma, cataracts, myopia, an infection, or any of the hundreds of conditions detectable and treatable in modern optometry, we will talk you through the specifics and present your options along with our recommendations.
Specialized Optometry Services
Do not wait until your child is complaining of vision problems or discomfort to begin scheduling regular eye exams. Normal development, success in school, and positive experiences in sports or music rely on a healthy vision. After the age of forty, new challenges often emerge. Don't tell yourself it's "normal" to squint or have difficulty focusing. Quality optometry with a personal touch can help you keep your mind and vision sharp as you age.
If you work at the computer or in front of any other sort of screen throughout the day, you may notice you're having more headaches than usual or developing dry eyes. Even neck and shoulder pain can stem from computer vision syndrome. We also offer a wide selection of eyeglasses and contacts including hard-to-fit contacts. You can look great while seeing and feeling better, and most eyeglasses can be ready the same day.
When you first visit our office, our optometrist will evaluate your vision to determine if you are suffering from an undiagnosed eye disease. If you are, we will provide you with the corresponding treatment. If you are looking for glasses or contacts, our optometrist will consider your lifestyle and medical needs when recommending the perfect pair for you.
Contact Our Optometrist for Pediatric Eye Care in Los Angeles
If you are looking for optometry services in Los Angeles, contact Hollywood Optometrist today. We provide reliable eye care for the entire family including pediatric eye care. For more information on our optometry services or to schedule an appointment with our optometrist, call us today at (323) 667-2102.